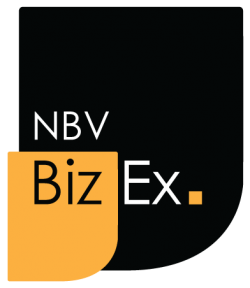 NBV Biz Ex Promotion
You're in business – spread the word!
As an entrepreneur, you'll be used to being creative with your marketing budget to get more bang for your buck! As part of your Biz Ex membership, you'll be able to tap into an array of promotional opportunities, all of which are included in your subscription at no extra cost!
What do you get?
A Standard Online Ad £50.00 +VAT
A Premium Online Ad £100 +VAT
2 Advertorials £150.00 +VAT (each)
Biz Ex Networking Events (18) £360.00 +VAT
Member promotion listing £FREE (exclusive to members)
Biz Pitch Entry £FREE (exclusive to members)
Business Directory listing £35.00 +VAT
Editorial £FREE
Yearly value of promotional benefits = £845.00 That's a return on investment of over 400%!
Advertisement space in the NBV Newsletter
Circulation: An engaged readership of over 1500+
Frequency: 1 newsletter per month
About our readers:
• East Midlands based
• Pre-Start & Established Businesses
• Directors, executives and board members
Benefits to you:
• Exposure to over 1500 businesses
• Advert links to your company website