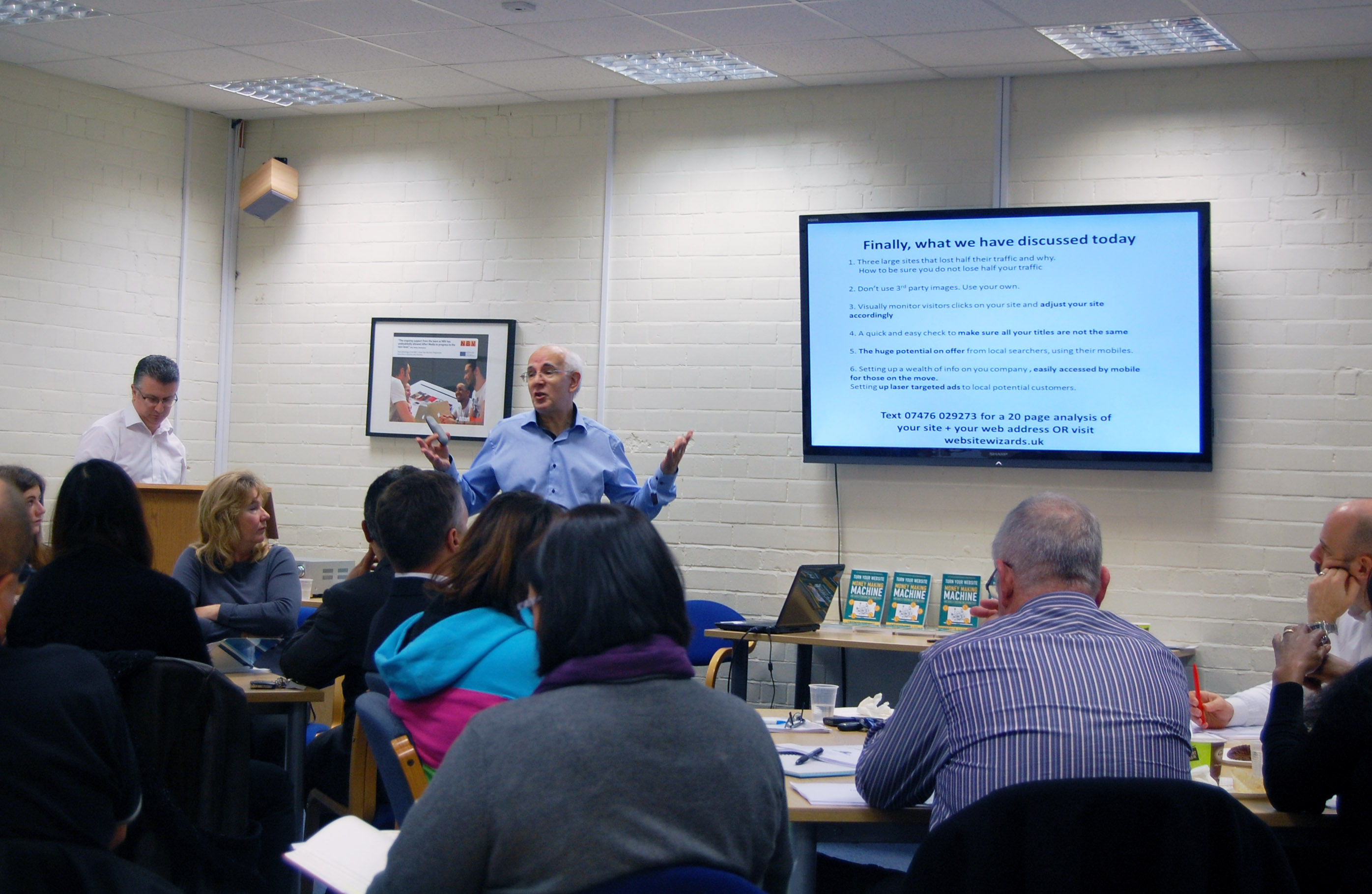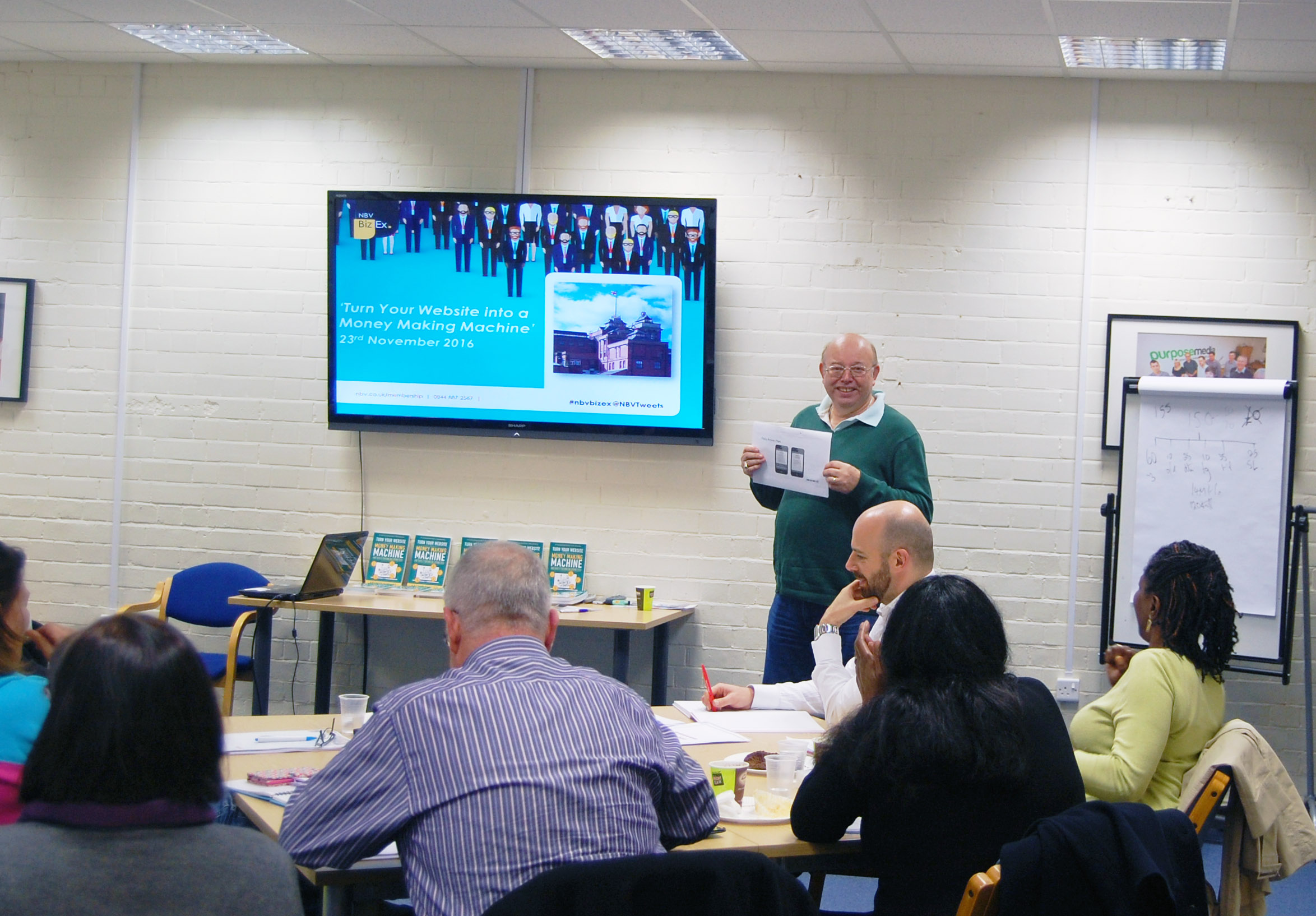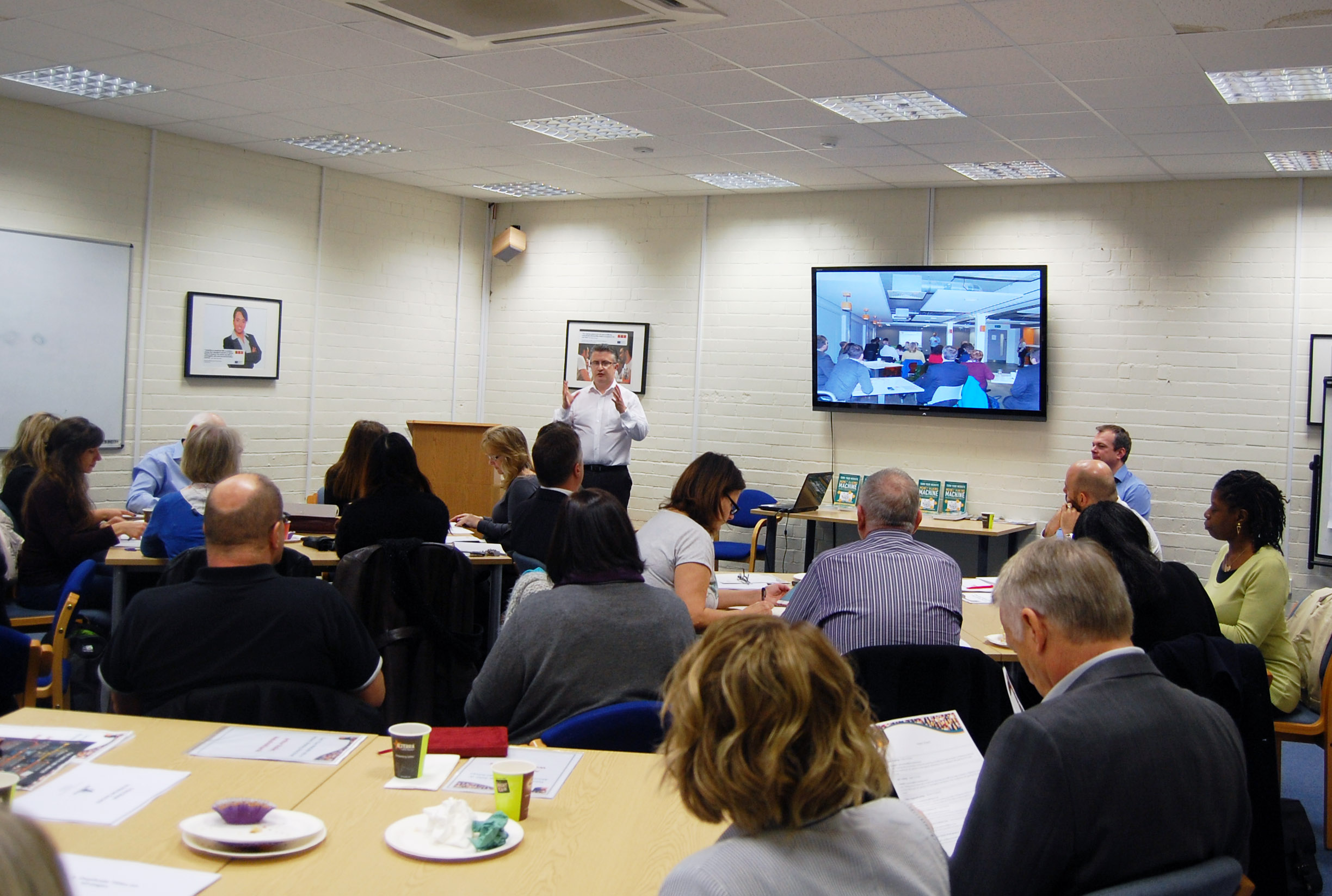 Biz Ex Networking – Nottingham 23rd November 2016

Once again we welcomed guests old & new to our latest event in Nottingham at our Mercury House venue.
The event was very well attended and the session kicked off with hearing some great tips from our wonderful guest speaker, Arthur Stoller from Website Wizards, who delivered an informative and visual talk on websites.
Arthur Stoller has been supporting businesses across Nottinghamshire and Lincolnshire over the last 15 years; he recently published his latest book "Turn Your website into a Money Making Machine" on Amazon and achieved top download status in the Kindle section for internet marketing.
We received outstanding feedback regarding Arthur's presentation. When asked 'What did you enjoy most about the event?' an anonymous reply was "The information given by the guest speaker, fantastic!" Many delegates wanted more time with Arthur to discuss their websites in more detail!
Left in a last minute crisis when our Biz Pitch winner wasn't able to make the event, one of our Biz Ex members Paul Belshaw of Smartersoft was able to step in and save the day! He gave a cracking pitch on his new app invention and left ourselves as well as delegates itching to know more!
Finally delegates were made aware of the Grants and funding available to new start & established businesses in the East Midlands by NBV Relationship Manager, Chris Gueffier. Chris also mentioned our fantastic Biz Ex membership service that has lots of promotional opportunities and an exceptional member benefits package.
Our event host was our very own Craig Pearson who was on hand to keep delegates motivated, engaged and smiling as always!
Delegates were welcomed by an array of refreshments and nibbles…. This was clearly appreciated as everything had disappeared by the end of the event!
We are now taking a short break over Christmas but our next series of Biz Ex events will kick back off in Nottingham on the 10th January 2017…..So book now!
Visit our Facebook page to view images from the event and like our page whilst you're there!
However if you are a Biz Ex member please come along to our Biz Ex'mas Festive Event on the 15th December for festive networking, drinks & nibbles!
Please RSVP by 5th December 2016 to axavia@nbv.co.uk