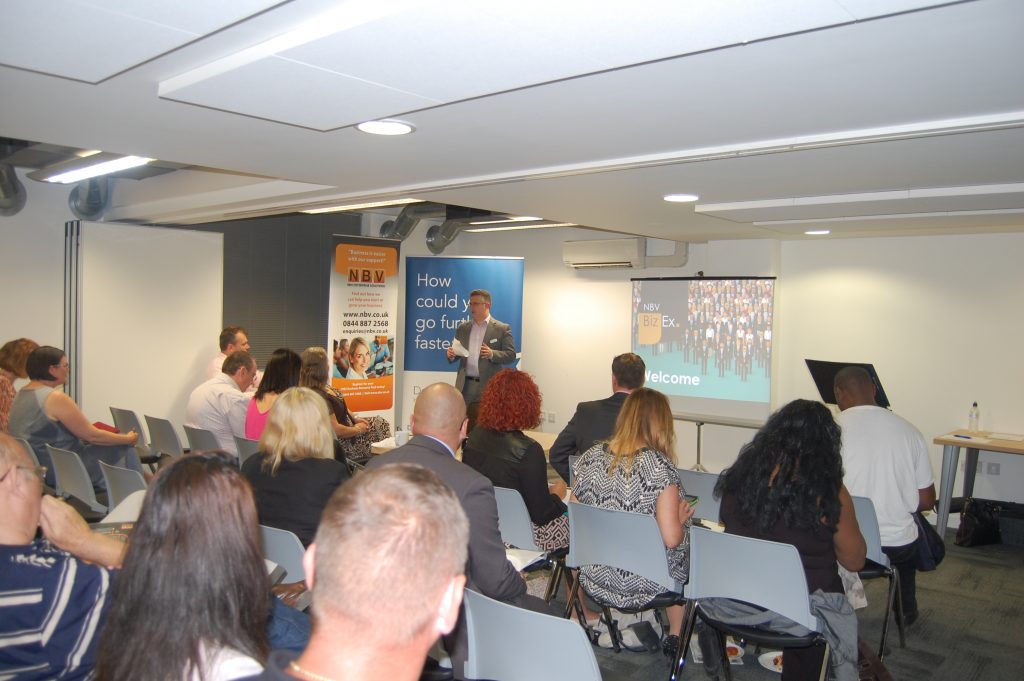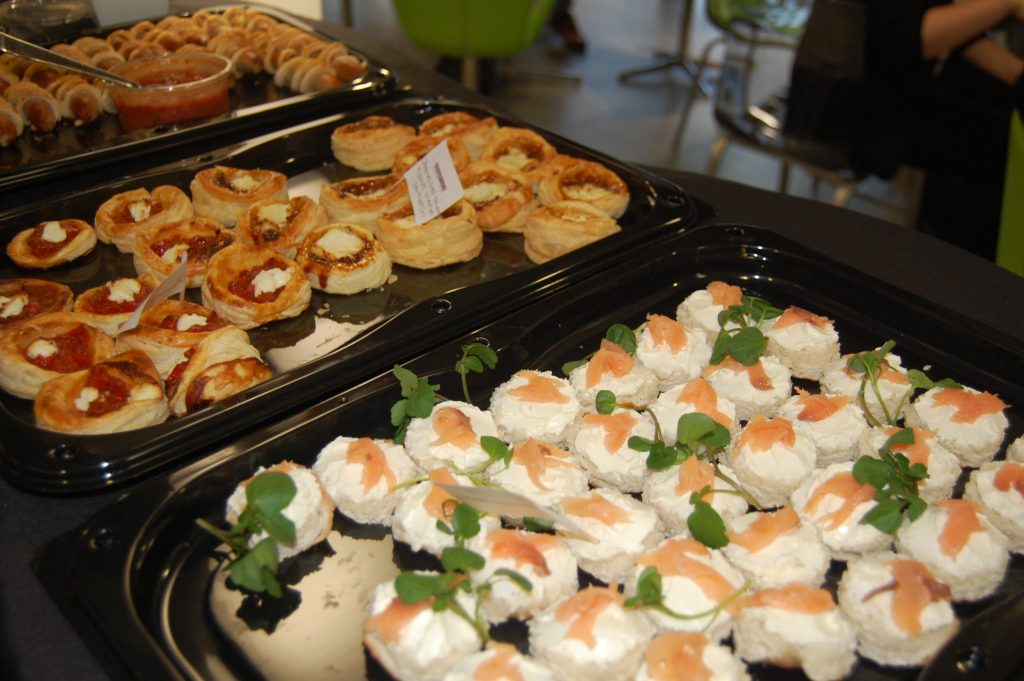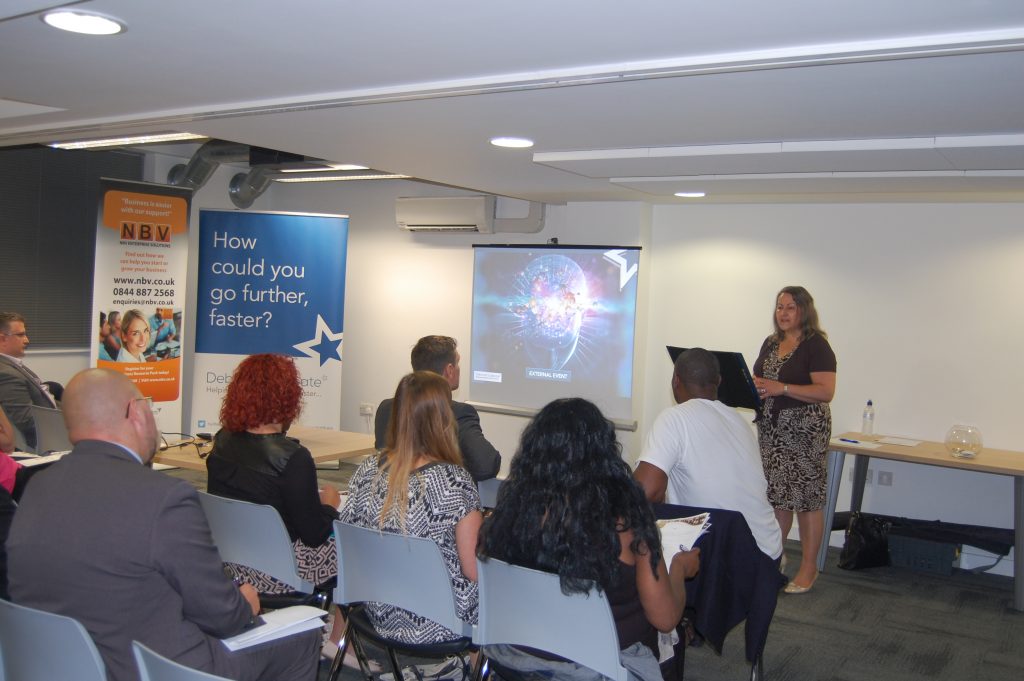 Biz Ex Networking – Nottingham 13th & Leicester 28th September
NBV welcomed Biz Ex Members and guests to the NBV Enterprise Centre in Nottingham for the first of the 2016/17 Biz Ex events. NBV's Head of Commercial Development stepped in to hosting duties with Marcus Kilvington unavailable and made sure the evening ran smoothly.
We started the evening with some wonderful canopies from our new café operators Peppercorn Catering and despite problems with trams and traffic managed to get an impressive turnout to get this years events programme off to a good start.
Our Guest Speaker Deborah Labbate delivered a fantastic, engaging presentation on 'Working the Room' taking us through some of the pitfalls and how to plan your networking to ensure that you get the most from it. Deborah was extremely engaging and left the audience with 3 golden rules – follow up, follow up and follow up!
Our Biz Pitch winner was Jayne Harrison of Cleggs Solicitors who gave a fantastic 5 minutes on the services that Cleggs offers. Jayne was able to explain exactly what Cleggs do that could benefit Biz Ex members and was even able to provide an exclusive offer for members to take up.
Chris Gueffier gave a short presentation on NBV's services and the benefits of Biz Ex membership, including talking about the exclusive grant funding that NBV have on offer for SME's in Nottinghamshire, Derbyshire and Lincolnshire.
We had some excellent feedback on the evenings proceedings and it was obvious that people enjoyed themselves as they didn't seem to want to go home!
A great night and a good start to this years Biz Ex Events Programme.
The latest NBV Biz Ex Event 'Champagne Marketing on a Lemonade Budget took place in Leicester on Tuesday 28th September at the Phoenix Centre.
Members and guests were greeted by returning stand-in host Craig Pearson and enjoyed a lively, engaging session of networking and guest speakers coupled with an excellent lunch.
Guest Speaker Lindsey Newman-Wood of Passion Marketing is an experienced marketing consultant and has spent over 20 years working with clients in both the public and private sector. She delivered a polished 20 minute presentation based on her very successful workshop 'Champagne Marketing on a Lemonade Budget' and definitely left guests wanting more. In a whistle stop tour Lindsey covered marketing strategy, social media and gave some top tips.
Several guest commented that they would have liked Lindsey to carry on for much, much longer and we are sure they'll be lots of extra interest in the next full workshop Lindsey delivers – watch this space and we'll bring you all the details once we have them!
Our Biz Pitchers were Sandra Brothwell and Kathleen Anson who told us all about their business journey and the work their business, A & B Inventory Services carries out. After spotting a gap in the market following a legislative change A&B is going from strength to strength priding themselves on the professional, high quality service that they provide. With so much talk about it wasn't a surprise that went a tiny bit over their 5 minutes!
NBV's very own Lewis Quayle then spent a few minutes letting the non-members now about the fantastic benefits on offer through Biz Ex Membership before letting everyone know that the Grant for Enterprise is expected to be arriving in Leicester next month! This means that both members and non-members in Leicestershire can at last get hold of grant funding of up to £2,500 to boost their business.
Feedback from our guest was very positive, one guest describing the event as 'enjoyable and fun, with very useful information' and many commenting on the excellent new connections they made.
We look forward to seeing everyone, and plenty of new faces, in Derby on the 18th October.