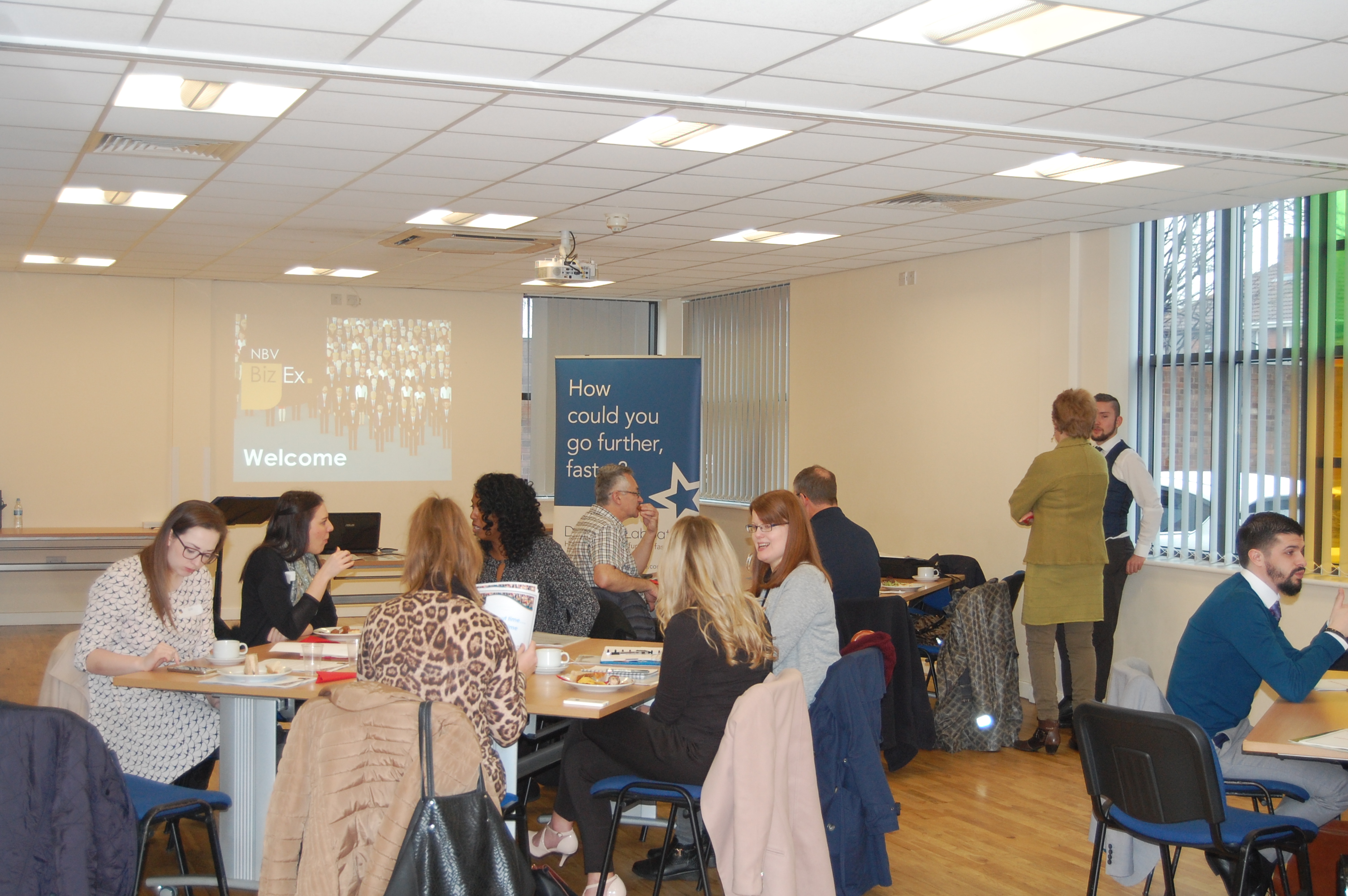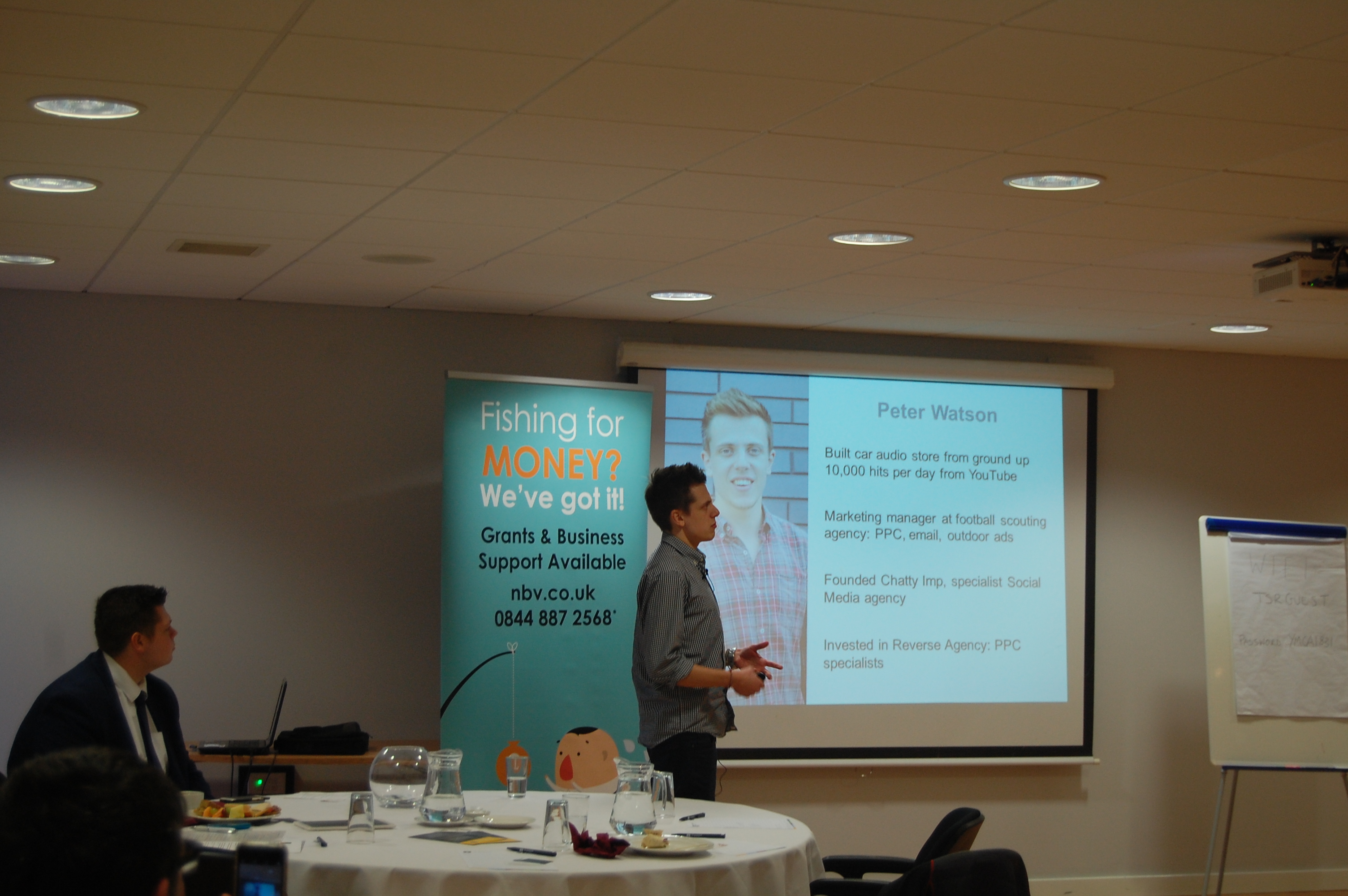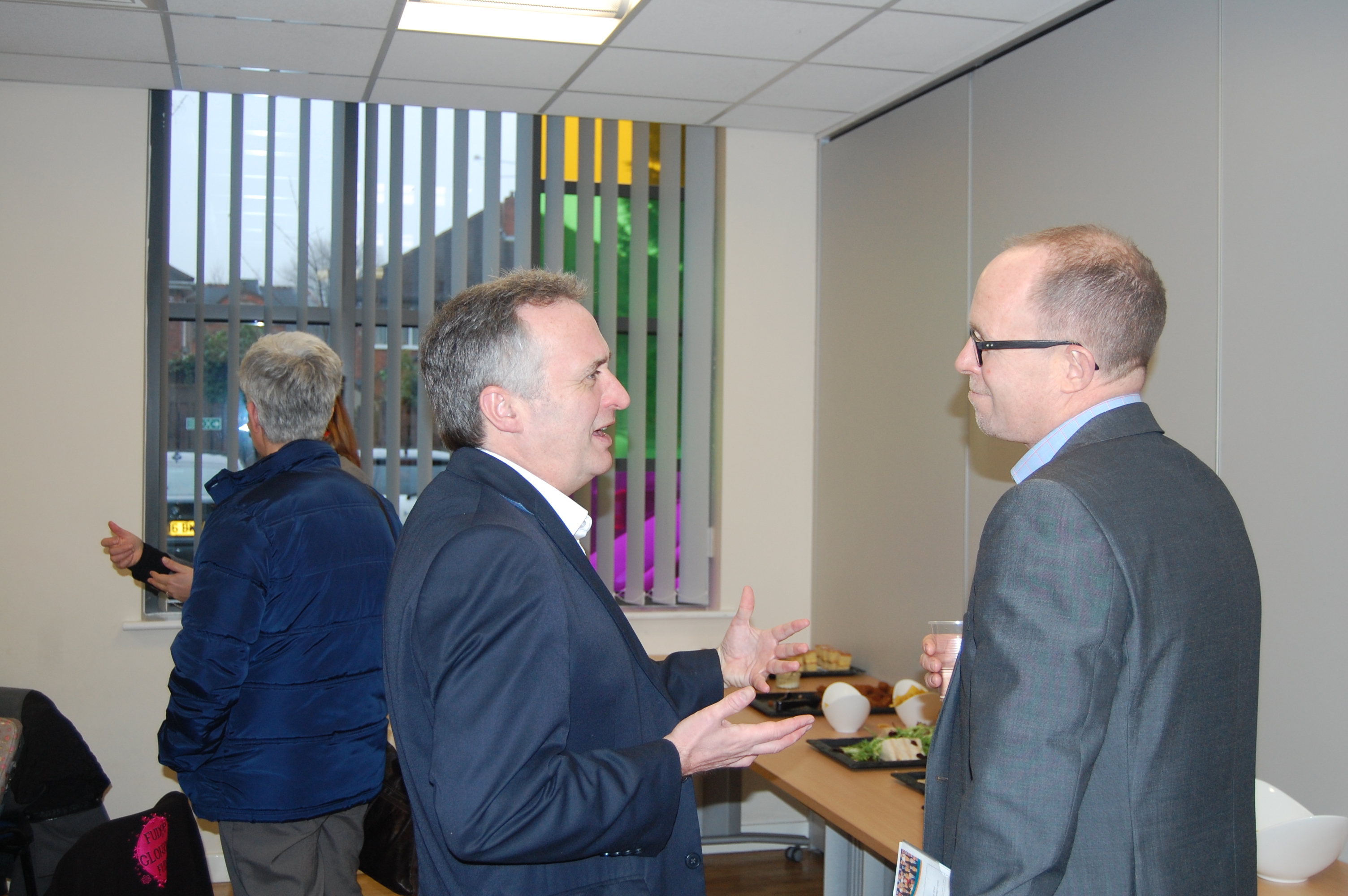 Derby 31st January 2017

NBV Biz Ex Members and guests were welcomed to YMCA, Derby for our second networking event of the year so far!
The Derby event was very well attended, with delegates networking over the refreshments and mouth-watering lunch time buffet, before sitting down and tuning into our guest host – Marcus Kilvington.
Guest Speaker, Deborah Labbate delivered an intriguing and informative talk on time management which left all of the delegates wanting to learn more.
Once again, we had several very positive comments on the day such as "Deborah was a quality speaker and I loved having various businesses to talk to." and "The flow of the event was nicely laid out and very well organised"
Our Biz Pitch winner was Biz Ex Member John Morley. John got a chance to address the delegates for 5 minutes about his business, i-Sourcer, and the solutions his business provides. He engaged the enthralled delegates by showing them a new trick regarding LinkedIn on mobiles. If this has piqued your curiosity, you will be pleased to know that John will be an upcoming Guest Speaker for Biz Ex at our next Leicester event on March 8th. You can book onto this here!
Lincoln 28th February 2017

Our most recent Biz Ex event took place in The Showroom, Lincoln. We have been trialling a few new venues for some of our East Midlands locations and The Showroom became an instant fit for Lincoln Biz Ex. The spacious, bright and modern venue became a new favourite of NBV and our delegates as the feedback received has been 100% positive!
Tuesday's event was hosted by our own Relationship Manager, Lewis Quayle, who did a fantastic job at welcoming all of the delegates and putting them at their ease throughout the event.
Our guest speaker was Chatty Imp's Marketing Director, Peter Watson. One of our members described Peter's talk as young, fresh & full of unconventional ideas which the delegates loved!
Our Biz Pitch winner was Biz Ex Member Derek Irvine of Business Doctors who was given 5 minutes to speak about the 'hands on' bespoke business support that his business provides.
In the event's concluding minutes, Lewis spoke about the exclusive grants and funding NBV have available to new-start and established businesses in the East Midlands. He outlined the numerous benefits of Biz Ex membership which includes discounted business insurance and feature spots in our monthly newsletter that goes out to 16,000 + subscribers. Biz Ex's promotional package also offers a listing on the NBV business directory, member to member offers, a dedicated business support helpline and much more.
To finish off the afternoon, Robert Spendlow of The Computer Tech won our 'Tweet of week' business card draw… so we'll be shouting about Robert's business every day of the week to over 3,700 twitter followers! For your chance to enter the draw, simply join us at one of our events.
To find out more about the Biz Ex Membership Service and how you can join this growing community, please visit www.nbv.co.uk/membership
Visit our Facebook page to view images from the event and 'like' our page whilst you're there!
To join us for future Biz Ex Networking events, please click here!