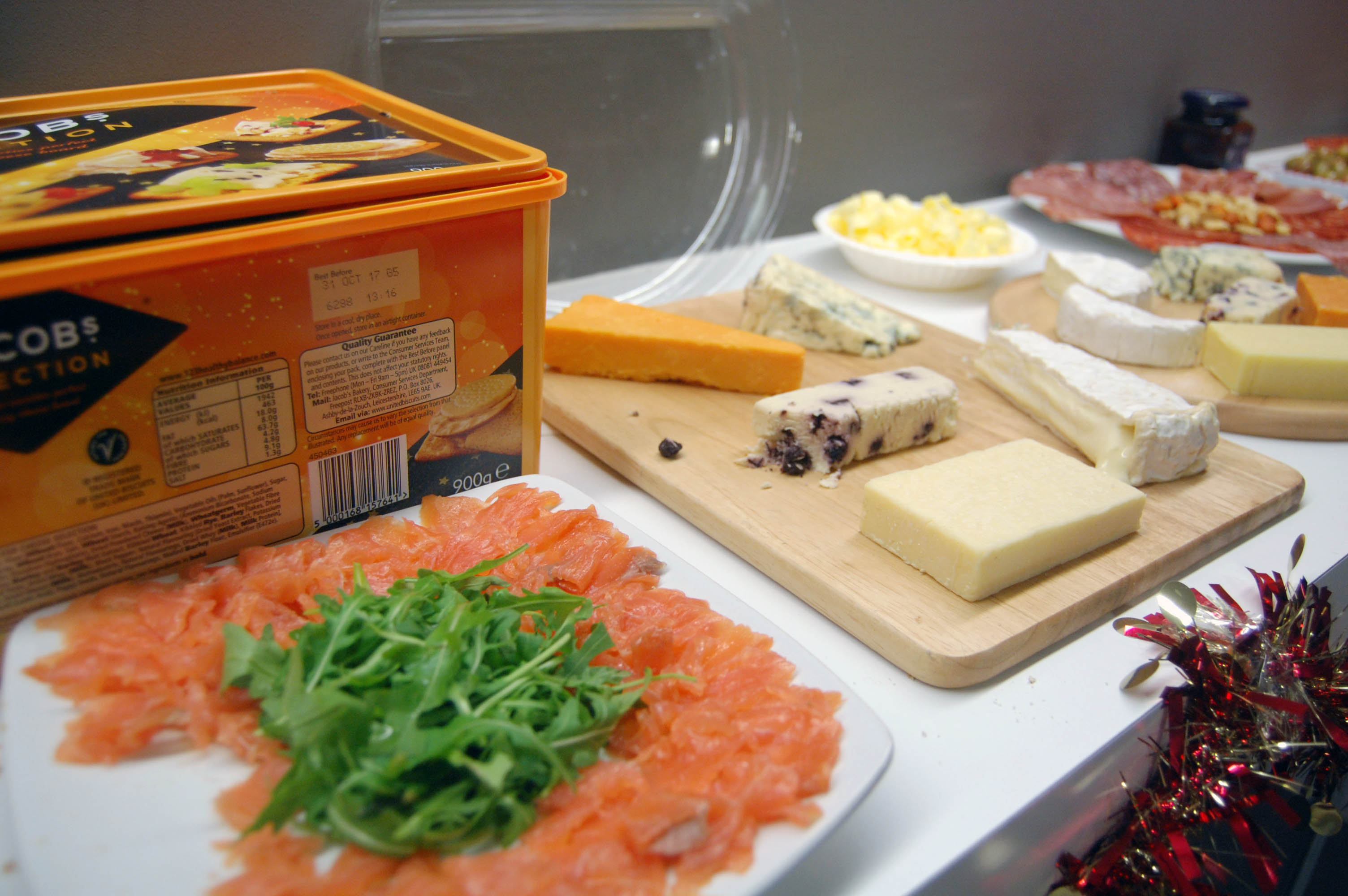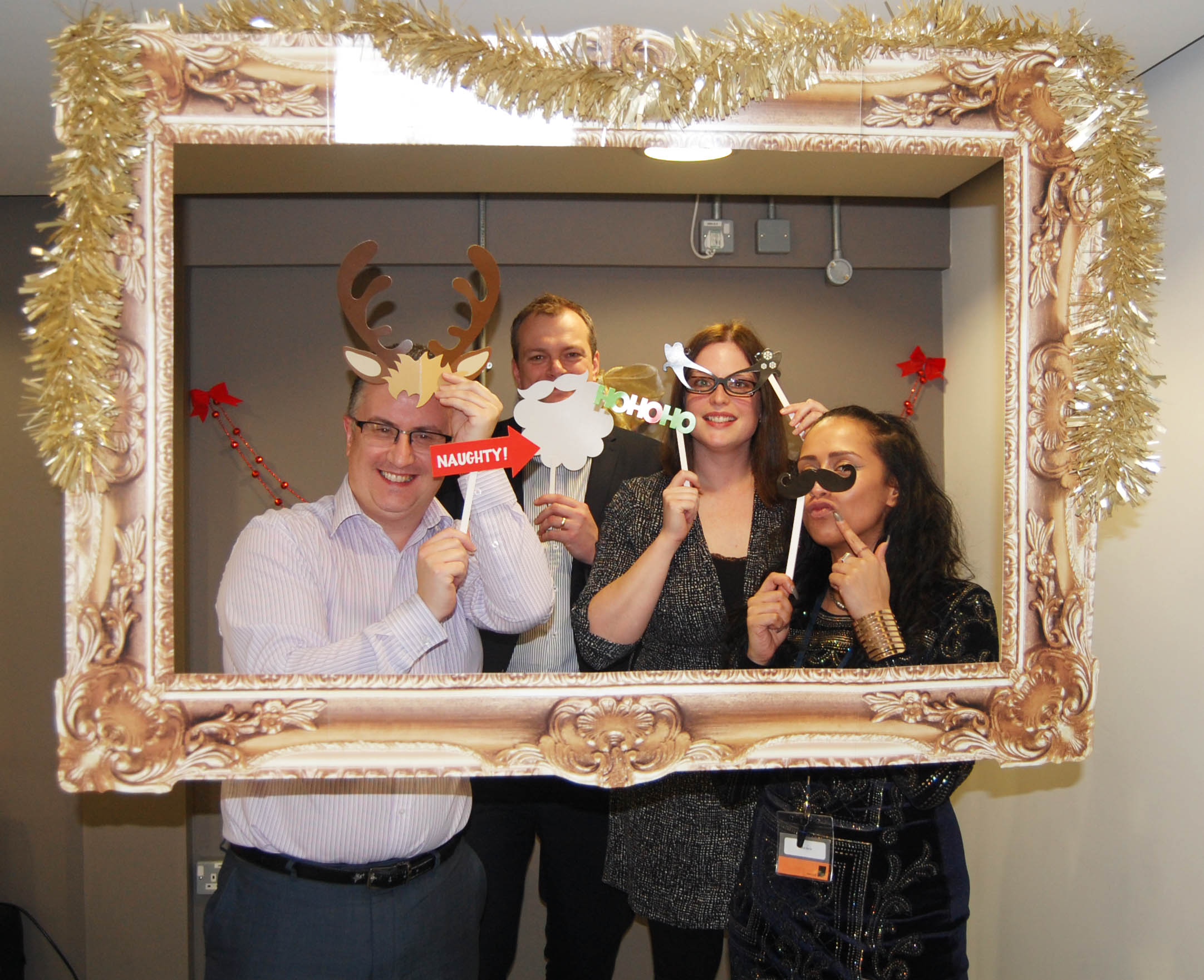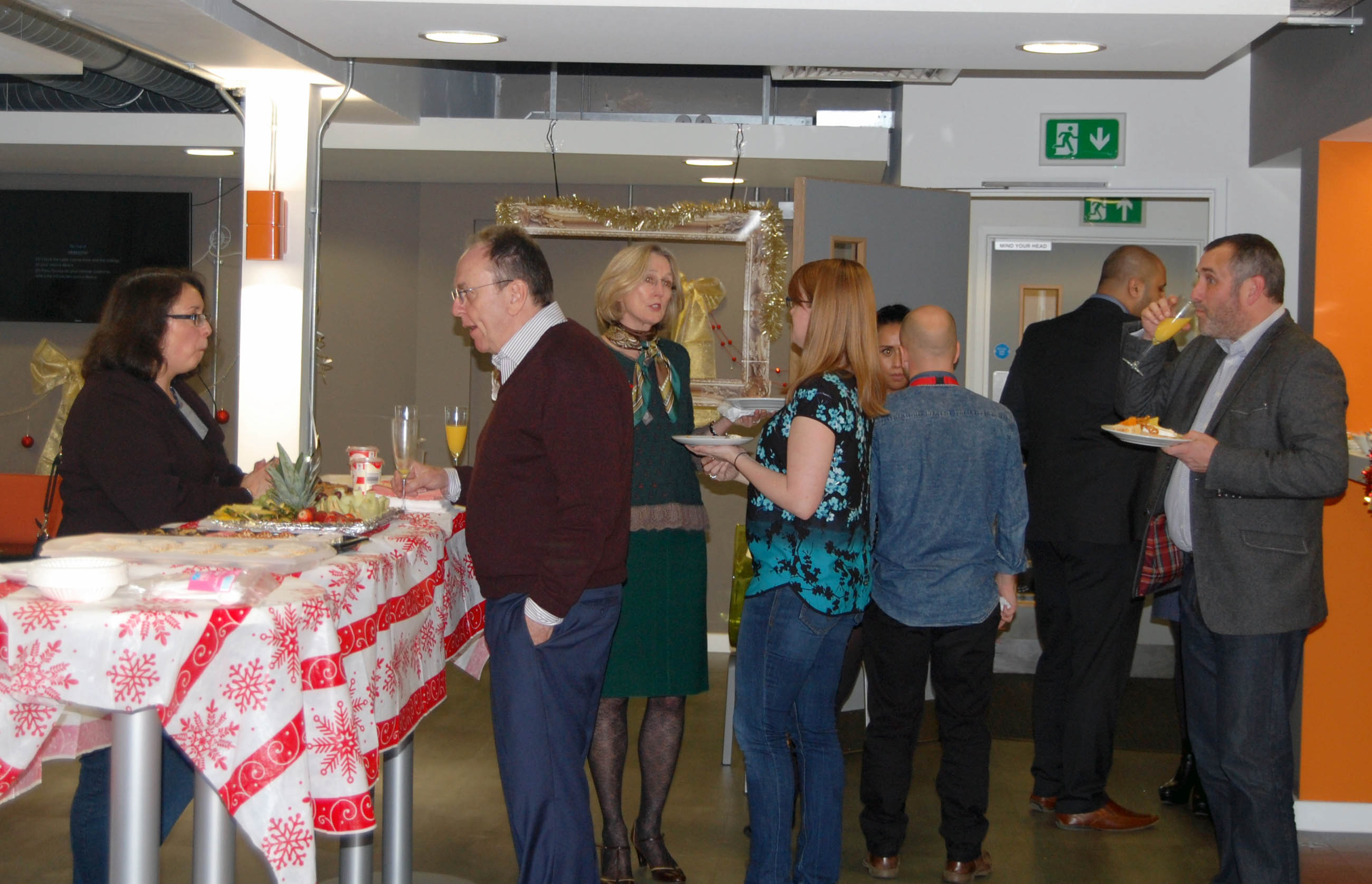 As some of you may know last month we held a festive get together event for our Biz Ex Members, Tenants and Virtual Tenants. The evening was a fantastic hit with lots of people coming along to the NBV Enterprise Centre and bringing guests along with them. We greeted guests with presents, raffle tickets and prosecco and provided a sweet and savoury spread of delicious foods for everyone.
"As ever, an interesting collection of people with shrewd ideas, and lots of opportunity to mingle (over the gorgeous buffet)" – Commented one of our members.
We introduced a picture frame into the corner of the room (borrowed from our creative co-tenants Affari Media) with some quirky props and offered guests and staff the opportunity to let loose a little and have some fun! Everyone seemed to thoroughly enjoy this and some great photographs were taken!
Our presenter Craig Pearson gave his final Biz Ex introduction of the year delivering smiles and laughs as always. We announced the raffle winners but sadly ended with a goodbye as Craig is now moving on to new ventures. We of course wish him all the best for the future and thank him for his support and involvement with Biz Ex over the year.
All in all the event was a positive way to end the year and we thank everyone who joined us.
Our next networking event – Strategic Marketing for Your Business will be on the 10th January in Nottingham with guest speaker Matt Youdale.