Barkley Business Services Ltd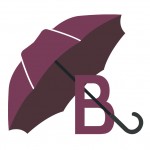 Barkley Business Services Ltd
Consultants to small businesses and start-ups, we are a one stop shop providing professional legal and financial services in one place at a reasonable cost.
Small businesses find they suddenly have to be masters of all trades and we can take away the more difficult ones so they can concentrate on the core business. Legal matters need attending to although many small businesses do not realise what they should be doing until there is a problem. So come and find out in advance before trouble hits.
Our services include :
Legal matters – advising on the correct structure and setting it up for you, drafting clear terms and conditions, preparing contracts that both parties can read and understand, checking your lease preferably before you sign it. Being aware of the laws and rules that affect your particular business. Consider protecting your IP.
Finances- we set up your record keeping either for you to do or we provide a bookkeeping service, provide management and end of year accounts and cash flow forecasts
Business plans- all businesses should have one to see where they are and where they are going. If applying for a grant or loan they are essential.
And now also Auto enrolment – we can give advice and take you through the process from start to Declaration of Compliance. Every business with an employee that is given a staging date needs to go through the process at some level even if at the end they declare that they have no employees to auto enrol.