Comprehensive Fire and Security Solutions Ltd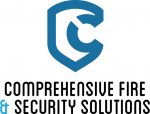 Comprehensive Fire and Security Solutions Ltd
Comprehensive Fire & Security Solutions Ltd has a clear business objective to develop, promote and distribute Fire and Security Services and equipment. These products and services have been developed with over 25 years' experience with a core focus on addressing key customer requirements and associated opportunities.
PROTECTING PEOPLE & PROPERTY
We are different, delivering quality, innovative security solutions by utilising our team, technology and experience to protect your people, property and brand across the operational areas of Guarding, Key Holding, Alarm Response and Mobile Patrols.
Combine this with the use of the latest innovative technology all work together to provide our customers with the complete integrated security solution.
VALUE, PERFORMANCE, PROFESSIONALISM
We work hard to deliver value, performance, professionalism and together with our straight forward and proactive approach, that our customers appreciate, ensures that we hold high customer retention.
GROWTH STRATEGY
As a key component of our growth strategy, we consider it critical to identify and outline our business objectives, and align these objectives with clear and measurable development milestones. Our key long-term business objective is to be the leading security provider in our region. Customer relationships, staff development and accreditation is considered the most critical and measurable business goals. At this stage of our development, we consider this to be more important than profitability growth, although both are important long-term objectives.
BRITISH STANDARDS
All our services are delivered in accordance with the relevant British Standards, we maintain and continue to invest in relevant and or voluntary accreditations to further demonstrate our commitment to quality.