Dynamique Dance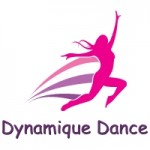 Dynamique Dance & Parties was founded by former professional dancer Katie who trained at the Ann Oliver Stage School Leicester, Middlesex University and Pineapple Studios London. Following 7 successful years freelancing in London, the U.S.A and Corfu as a dancer, choreographer and teacher Dynamique Dance Service was launched in 2011. Katie's professional highlights include dancing in a Bollywood film with Bollywood star Aishwarya Rai, her cheerleading dance company performing on BBC 2's 'Let Me Entertain You' hosted by Christine Bleakley and Brian Conley, dancing alongside and supplying Britain's Got Talent superstars 'Flawless' to perform at bar mitzvahs, touring the U.K as a dancer for Heart Fm, dancing at the N.E.C and Move It exhibit with Bollywood company Threebee (Britain's Got Talent semi-finalists) and performing in artists Dadadandy's Avant Garde show at Selfridges, London.
Dynamique Dance & Parties offer:
*Adult dancing parties
* Childrens entertainment
* 1st dance services
* Dancers for events
* Dance education
Our biggest service is children's entertainment. We supply the East Midlands with themed entertainers, face painters, dance parties and more. We regularly work with the East Midlands Baby & Toddler Show, Gedling Show & Lots4Tots & our clients include local primary schools, private clients, Rushcliffe Borough Council, Leos and Papermoon Nurseries, The Wedding Genie, Off Limits Events, The Edge Entertainments Consultants, Sneinton Alchemy& Razzamataz stage schools.