Newtons Accountants Limited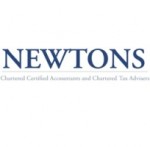 Newtons Accountants Limited
The company's philosophy is far removed from simple number crunching!
We offer detailed tax advice and planning, helping clients structure their business appropriately and explore their choices based on their current and future requirements. Our clients are typically owner-managed businesses and personal tax clients who require a high level of personal service and proactive input in a cost efficient manner.
We have a wealth of experience helping SME's keep control of their businesses through our general support service for accounting and management information systems and, when needed, vital troubleshooting. As you'd expect, all core accounting functions are supplied "to time" and on a value-for-money basis.
Clients are ensured peace of mind about compliance issues via the opportunity to take up an annual tax investigation insurance.
We are also R & D tax relief specialists, which is a niche area of tax requiring significant expertise in order to realise the full benefit. R & D tax relief is available for a variety of businesses including manufacturing, software and medical companies. Businesses that already claim the relief often come to us as the overall benefit to the company has not been maximised, which is where our experience and understanding is of most importance.
As both qualified accountants and chartered tax advisers, we are ideally placed to understand the interaction of tax and other aspects of businesses. We can deal with claims for work already undertaken but we also work with clients on future projects to ensure that the benefit to the company is maximised through R&D Tax Credits, Patent Box, and other tax allowances.
In effect, you get the technical expertise and experience you would expect from a large national firm with the cost structure and personal attention of the smaller firm.