NRS Estates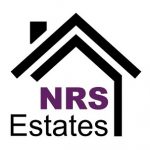 NRS Estates is a small business set up in providing services in Residential Lettings and Property Sales.
Other services include Mortgage (Residential & Commercial) and have more than 1 supplier to cater for clients needs. We provide as an Introducer Insurance products for Landlords and Tenants and have more than 1 service provider in this sector.
Our Property Maintenance service entails free estimates and advice for any works required before an agreement and price structure is produced.
Our aim is to make life simple and easy for Landlords and tenants in their needs as part of the Rental sector and also go beyond our remit by investing in our customers for any needs they might have.
We strive to provide a personal service and honest and upfront in our advice, guidance and pricing. We bridge the gap of trust between our Tenants and their Landlords and as a management agent, we take full responsibility in the whole process.
Our Property Sales are straight forward, we meet the vendor, build a valuation report based on market conditions, advertise the property to generate interest, book viewings, manage offers and liaise with the vendor and applicants and follow through to completion.