Building & Construction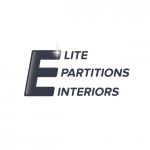 Elite Partitions and Interiors are office partition and renovation contractors based in Nottingham, serving the East Midlands incl Derby and Leicester.
Elite Partitions & Interiors are an experienced, dedicated and passionate team of professionals. At Elite we specialise in office partitions, refurbishment, interiors & more.
A few of our specialist areas are:
– office partitions
– office fit-out
– office refurbishment & renovation
– meeting rooms
– office ceilings
– acoustic panels
– office kitchens, tea-points & toilets
– office electrical
– office furniture & equipment
As a small, caring company with low overheads, Elite Partitions & Interiors are able to provide an exemplary service at a competitive price.
Elite Partitions & Interiors work alongside a number of partners in the industry who share the same dedication as we do, allowing us to complete all projects, both small and large, on time and on budget.
We provide FREE no-obligation quotations, so get in touch today to discuss your project.

Smartersoft Limited has created a software and app business package aimed at start-ups and high growth potential businesses.
With over 42 years experience in Accountancy, Banking and Consultancy the MD of Smartersoft Limited has unrivalled knowledge and experience in these market sectors. He has advised well over a thousand businesses ranging from small owner managed businesses to multinationals.
In doing so he has raised over £1.6 billion in grant aided projects and helped create over 15,000 jobs and has considerable expertise in obtaining planning permissions for job creation projects.
Regrettably local businesses fail and few ever achieve million pound levels of turnover. It does not have to be this way as our MD has taken over 300 businesses to million pound turnover success.
Smartersoft Limited will provide a FREE initial consultation for all NBV Members.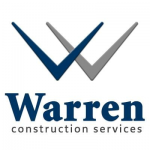 Construction, refurbishment and fit-out services
Warren Build Ltd provide professional and client focused construction services across a diverse range of business and industry sectors.