Education Services

Smartersoft Limited has created a software and app business package aimed at start-ups and high growth potential businesses.
With over 42 years experience in Accountancy, Banking and Consultancy the MD of Smartersoft Limited has unrivalled knowledge and experience in these market sectors. He has advised well over a thousand businesses ranging from small owner managed businesses to multinationals.
In doing so he has raised over £1.6 billion in grant aided projects and helped create over 15,000 jobs and has considerable expertise in obtaining planning permissions for job creation projects.
Regrettably local businesses fail and few ever achieve million pound levels of turnover. It does not have to be this way as our MD has taken over 300 businesses to million pound turnover success.
Smartersoft Limited will provide a FREE initial consultation for all NBV Members.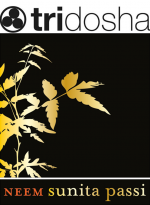 Tri-Dosha Ltd is an award winning health and beauty manufacturer which owns two brands:
Tri-Dosha Ltd, a premium Ayurvedic range of bodycare, skincare and oils range as well as a service provider of an accredited qualification in Ayurvedic massage training. The products and treatments are distributed within hotel, spa, wellness, holistic therapist markets.
NEEM Sunita passi is the diffusion brand to Tri-Dosha Ltd, offering a bodycare range endorsed with the India herb neem and inspiring aroma. This has just launched, with a 2-year exclusivity contract, with the high street retailer Superdrug.