Healthcare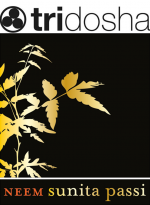 Tri-Dosha Ltd is an award winning health and beauty manufacturer which owns two brands:
Tri-Dosha Ltd, a premium Ayurvedic range of bodycare, skincare and oils range as well as a service provider of an accredited qualification in Ayurvedic massage training. The products and treatments are distributed within hotel, spa, wellness, holistic therapist markets.
NEEM Sunita passi is the diffusion brand to Tri-Dosha Ltd, offering a bodycare range endorsed with the India herb neem and inspiring aroma. This has just launched, with a 2-year exclusivity contract, with the high street retailer Superdrug.