Networking Groups
Hello and welcome! I am Amanda a life Coach and Holistic Therapist. As a fully accredited Life Coach, I am here to help you obtain your goal, desire or outcome. Whether it is to build up your confidence, change of career or run your own business. I can assist you achieve your goal, desire or outcome.
It could be that you need a one off session with myself, or multiple sessions, I am here to assist you along your journey to your success
On the holistic side I offer my clients the chance to unwind and relax with a full body massage on a heated massage couch if you prefer a very quiet location at my home address or on site for corporates and nursing homes or at disabled people's homes. A choice of oils and aromatherapy oils available. From a 30 minute Back and Shoulder massage to a luxurious 2-hour body massage or add an Indian head massage with a back and shoulder massage.
Why not combine a body massage with an Indian head massage for a total pamper session, enabling you to totally chill out and relax after a hard day in the office.
About me
I am Amanda, I have been self-employed for over 9 years with a vast amount of business experience under my belt I truly understand how the business world operates. Ran my own Limited Company for several years, employing staff working as Personal Assistants to disabled clients
Turned a hobby into a business renting an Industrial unit where I produced my own range of Hand-made toiletries and body care products, before moving premises renting a shop with manufacturing / Industrial space behind the shop to enable manufacturing and selling from one site. Understand stock control and ordering, buying and selling. Organised Team building exercises and one to one workshops and teaching.
Done consultantancy work manufacturing and assisting in the design and production of a new innovative product for the toiletry market
Mentored several small businesses and start-up businesses owners. I have done a spot of guest speaking and product demonstrations. I spend some of my spare time doing charity work for The British Lung Foundation and recently undertook a sponsored head shave where I had almost 2 foot of hair shaved off to raise money for the charity
Studied Business Psychology and Human Resource Management to level 6 at The University of Derby. Have Diploma's in Life coaching, Body massage and Indian head massage. (Hot stone massage available later this year)
Fully Insured, Licensed and Environmental Health checked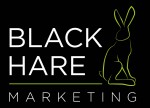 We're a small but agile and streamlined creative marketing agency, providing strategy and consultancy services, as well as creative design; social media training and management; web development and design; experiential marketing support; events and public relations.
We provide comprehensive retainer packages for businesses without a marketing or PR provision, replicating an in-house department for a fraction of the salary commitment. Ad hoc projects and single jobs are also welcome.
Our fees are much more modest than those of bigger agencies but we don't compromise on quality of work or service – creativity and honesty remain at the heart of everything we do. Please browse our website to get a better feel for who we are and what we do. If you like what you see, give us a call and let's chat!