Public Relations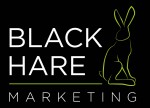 We're a small but agile and streamlined creative marketing agency, providing strategy and consultancy services, as well as creative design; social media training and management; web development and design; experiential marketing support; events and public relations.
We provide comprehensive retainer packages for businesses without a marketing or PR provision, replicating an in-house department for a fraction of the salary commitment. Ad hoc projects and single jobs are also welcome.
Our fees are much more modest than those of bigger agencies but we don't compromise on quality of work or service – creativity and honesty remain at the heart of everything we do. Please browse our website to get a better feel for who we are and what we do. If you like what you see, give us a call and let's chat!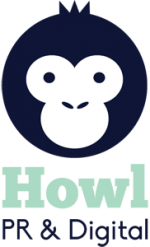 Howl PR, Leicester: A specialist PR agency providing award-winning public relations solutions. We work with a select group of organisations, helping them tell their amazing stories in the press and via social media.
Howl PR are a small but perfectly formed PR agency, loved by a handful of people worldwide. If we don't believe we can transform your reputation and name awareness we will say so. If we don't think we are the right agency for you, we will tell you.
We spend most of our time building sophisticated PR and marketing campaigns that we, and our clients, are proud of.
Get in touch if you would like us to work on your project.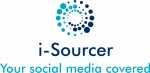 i-Sourcer provides online promotion for your business with daily posts on Twitter, Facebook and LinkedIn. Should you wish to explore deeper into these platforms we also offer specialised training, for example, we can show you how to find decision makers on LinkedIn without the need for expensive Premium licences.
i-Sourcer also build company websites, 5 pages £299 +VAT
We also specialise in SEO, looking to get your business on the front page of Google? Look no further!