Retail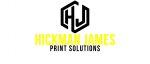 A forward thinking, innovative print and marketing solutions provider based in Nottingham. Our professional services help save money and best use your budget to promote your brand. We are all about building customer relationships, promoting your brand and educating your audience. We deliver excellence in the production of all types of printed materials and offer a full installation service. Using our personal approach, we are dedicated to saving you time, money and effort, and we pride ourselves on our fantastic relationships with clients and the results we have achieved for them. We can analyse your total direct mail marketing spend across print, production and postage and provide cost saving alternative. We offer a free consultation to help identify your requirements and best use of your budget and more than happy to visit customers face to face to build a better relationship. We have worked with some of the largest brands in the UK and understand what is required to support any company on their print and marketing needs.
Services include: business cards, letterheads, folders, flyers, posters, calenders, packaging, tent cards, menus, stickers, coasters, booklets, doorhangers, pricing strips, vouchers, copy pads, signage, directional boards, FSDUs, CTUs, vinyl, vehicle graphics, vehicle wraps, paper, di bond, foamex, acrylics, exterior signage, fluted board, wood printing, exhibition graphics, installation, creative, innovations, large format, small format, screen print, Litho print, Lithography, digital print, CAD, CNC. Fulfilment, assembly, pull ups, pop ups, digital screens, wall papers, clothing, merchandise, promotional, logo design, branding, photography, CD duplication, mugs, merchandise, paper cups, promotional products.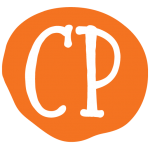 Quirky illustrated greeting cards | Hand-written and sent direct!
Quirky Greetings Cards
The Curious Pancake is an online greetings card store. We specialise in quirky, illustrated greeting cards. With over 500 greeting cards covering a diverse range of topics, we think there are many reasons to pop along today for a browse.
Are you tired of seeing the same mass-produced cards that are on sale at every supermarket? We are! In our digital, socially over-connected, throw-away society a hand-crafted, quirky, or heartfelt card has the power, more than ever before, to make an impression on your recipient.
Impressive Range!
We have an impressive range of imported US letterpress greetings cards from: Hello! Lucky, Egg Press and Sapling Press. These cards are hand printed on antique machinery to leave a beautiful tactile finish that is lost with a lot of modern greetings cards. We also stock the largest UK range of Emily McDowell greeting cards which includes the hugely popular Empathy Greeting Cards, for those with serious illness. Our cards have resonated deeply with those affected by long term illness and go way beyond the traditional, and largely out of touch, get-well-soon cards.
So whether you have a birthday coming up, or a friend or colleague who is ill, or a loved one to spoil, come and see us for original, illustration-led greetings cards. We ship orders daily by low rate postage, and our customers continue to return to us citing our fantastic range and friendly personal service. We look forward to seeing you soon!
Would you like a discount on your first order? Sign up to our newsletter to receive your money off coupon code!