Social Enterprise Support

Smartersoft Limited has created a software and app business package aimed at start-ups and high growth potential businesses.
With over 42 years experience in Accountancy, Banking and Consultancy the MD of Smartersoft Limited has unrivalled knowledge and experience in these market sectors. He has advised well over a thousand businesses ranging from small owner managed businesses to multinationals.
In doing so he has raised over £1.6 billion in grant aided projects and helped create over 15,000 jobs and has considerable expertise in obtaining planning permissions for job creation projects.
Regrettably local businesses fail and few ever achieve million pound levels of turnover. It does not have to be this way as our MD has taken over 300 businesses to million pound turnover success.
Smartersoft Limited will provide a FREE initial consultation for all NBV Members.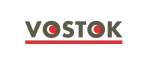 Vostok Media Limited is a Nottingham-based web design and development company specialising in helping small and medium-sized businesses gain a web presence and prosper online.
We get up in the morning to help people take full advantage of the internet medium, for clients ranging from local tradesmen to compassionate social businesses. We are also active in free-of-charge charity
work to publicise and promote good causes online.
Vostok Media Limited is a family company, between us we have a wealth of experience at the height of the web development sector in London, Nottingham and abroad. We excel in all areas of web development including design, programming, promotion and SEO (search engine optimisation), social media, photography, other forms of customer outreach, and more.