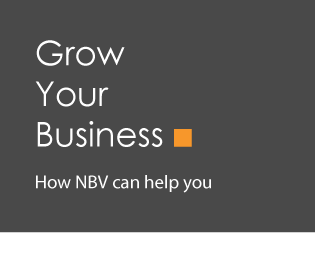 From tailored business advice to serviced office space, if you are looking to grow your business we are here to support you.
Expert, impartial business advice from advisers you can trust.
Running your own business can be a lonely occupation. What could improve this? How about the advice of an impartial, experienced business person? Someone to act as a sounding board, providing focused and objective assistance. If you think you could benefit from a fresh perspective the NBV Business Assist programme could be just what you need. Read more about Business Assist
Up to £2,500 to help your business
NBV have directly supported local businesses to access over £2m in grant funding over the past 3 years. We can now offer businesses in Nottinghamshire, Derbyshire & Lincolnshire the Grant for Enterprise. Eligible businesses can claim up to £2500 for specific projects or investments. Find out more about Grant for Enterprise.
Diverse workspace for new and growing businesses.
Our business centre in Nottingham offers serviced office space and shared space as well as low-cost meeting rooms and conference facilities. Not ready for physical space? Try our Virtual Tenancy: we have flexible, affordable packages in Nottingham and Gainsborough. Read more on our Property page.
Get the skills you need to succeed.
Improve your business knowledge and practical skills by accessing our varied programme of workshops, seminars and events. Hosted by NBV and partner organisations we cover a diverse selection of business topics. Need start-up advice, help with social media, marketing tips or money matters? Find all this and much more on our events calendar