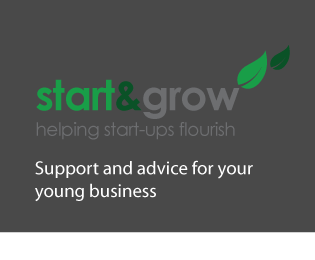 So you've got a great business idea and want to take it to the next level?
A typical Start & Grow support package is worth £5000, find out below how NBV can help your business every step of the way.
The Start & Grow programme provides pre and post start support to those looking to start a business. Clients must have the ambition and the skill to make the business a success. If you expect to employ people from the early stages of your business and if start-up finance is a definite, then this programme could be for you. The personal support includes one to one help, advice and mentoring. Participants will also have access to workshops and training along with help finding funding.
A typical Start & Grow support package is worth £5000 and includes:
A one-to-one assessment with a qualified, independent business adviser who will review your business ideas and map the next steps.
An in-depth custom support programme which will lead to the creation of a robust business plan.
Access to business development workshops, events and networking.
Dedicated support to develop an application for external funding.
Continued support post business start-up for up to 3 years.
6 month membership to NBV's Biz Ex once your business is up and running.
Start & Grow Eligibility Criteria
Business Owner will be fully engaged in the business.
Business Owner expects to be trading three years after the business starts to trade.
Business will create at least one additional job.
Business is expected to benefit from investment, either personal equity or a loan/grant.
Business owner contributes £100 +VAT at the beginning of the process to demonstrate their commitment to starting the business.
Register Now
"I approached NBV towards the end of 2015, I needed to make some changes in my business and needed some guidance. My first meeting was with Lewis Quayle, Relationship Manager who introduced me to the potential benefits of the Start & Grow Programme. Lewis convinced me I had a good business model and NBV could help me grow it further. After signing up I had my first meeting with David Hallam, Business adviser and my Mentor. David has been a fantastic "sounding board" for me, he listens to my issues and ideas then challenges me about how I move forward along with constructive criticism and his own life/business experiences. I come away from our meetings in a more positive/direct frame of mind. As a Biz Ex member I also attend the many networking events hosted by the brilliant Des Coleman, the seminars are interesting and I meet young businesses like myself which allows us to share ideas and thoughts on business development." John Morley – i-Sourcer