Masterclass: Leadership – Developing a Team
July 12 @ 9:30 am

-

4:00 pm

BST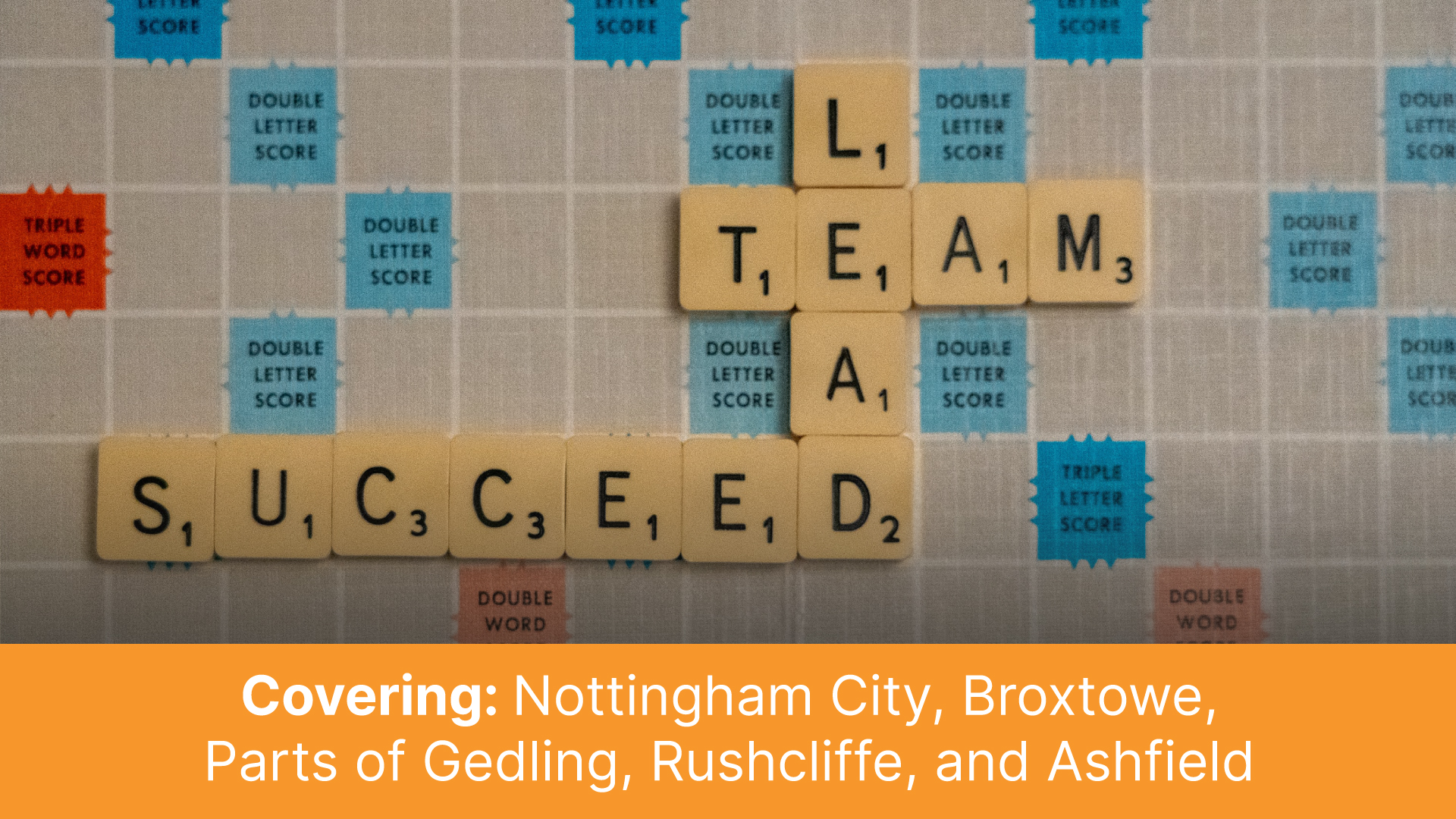 Date: Tuesday 12th & Wednesday 13th July 2022 | Time: 09:30am-16:00pm | Venue: NBV Enterprise Centre
Want to know how to become an effective leader in your world? Then this 2 day fully funded Masterclass is for you!
Delivered by NBVs Trainer Mike Howsley this 2-day masterclass is open to businesses based in Nottingham City, Broxtowe and parts of Gedling, Rushcliffe, and Ashfield.
The programme is highly interactive with a mixture of delivery, individual and team activities, in a safe environment, taking you outside of your comfort zone, but allowing you to focus and plan how to apply the learning, either back in the workplace or home environment.
The theory of leading and being part of a business is just one small part of the jigsaw. It is only when you truly understand yourself, the good and bad bits, that you can then evolve and achieve your true potential.
Course Overview
This two-day programme is designed for business owners wanting to explore leadership for the first time, looking to employ staff in the future or who already employ staff and have people in a team leader/manager role. It is also ideal for those businesses that have identified potential leaders and wish to ensure the essential basic building blocks of that role are put in place.
Some of the areas we will cover include:
What is leadership?
Is there a difference between leading and managing?
Different leadership styles and when to use them
Creating an effective team and getting it to perform in the workplace
How to motivate individuals and get them to perform to their best willingly
About the Trainer – Mike Howsley
Mike said farewell to the military after 12 years responsible of the lives of 30 soldiers as a SNCO, running many of the leadership selection programmes for the army. Uniquely he made the transition into the civilian world of leadership development, working as senior training manager for two large companies in the world. For the past 14 years he has started and grown several his own businesses across a variety of industry sectors.
LIMITED PLACES!
To register your place email enquires@nbv.co.uk or book direct here:
Book Your FREE Place Today!
Nottingham Urban Business Support Programme
This event supports growing businesses in Nottingham City, Broxtowe and parts of Gedling, Rushcliffe, and Ashfield and open to registered businesses only. The programme provides mentoring, training and grant funding for new and growing businesses based in designated Nottingham City Region wards*
Both sessions will be held at the NBV Enterprise Centre, 6 David Lane, Old Basford, Nottingham, NG6 0JU and will run from 09:00 to 16:00.
*Geographical eligibility check will be undertaken
Professional Training Courses, Events, and Opportunities
Here you will find all the NBV and partner Training Courses events and opportunities across the East Midlands. If you'd like us to list an event you are holding, please get in touch with us on 0844 887 2568 or let us know via our contact page.