Professional Training Courses, Events, and Opportunities
Here you will find all the NBV and partner Training Courses events and opportunities across the East Midlands. If you are holding an event you think we should know about, please get in touch with us on 0844 887 2568 or let us know via our contact page.

Paediatric First Aid 2 Day
March 30, 2016 @ 9:00 am

-

March 31, 2016 @ 5:00 pm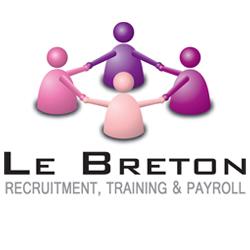 This Paediatric First Aid Course is a two day course recommended by OFSTED and designed for people who look after children under the age of eight. It meets the standards for Paediatric First Aid Training for the revised Early Years Foundation Stage.
The Level 3 Paediatric First Aid Training Course is a combination of classroom based learning and also hands on practical instruction.
Successful candidates will gain Paediatric First Aid Certification valid for three years issued by Qualsafe.
The course focuses on emergency scenarios that are faced by professionals, including teachers, au pairs and playgroup leaders, looking after young children.
It meets Ofsted requirements for registered childminders and the requirements for nannies under the Approved Carers Scheme. It can also be used as evidence for employees working towards an NVQ in Childcare and Education.
The Paediatric First Aid Training Course can be held at our bespoke training centre or your premises.
What does the Paediatric First Aid Course cover?
• Assess and prioritise a first aid incident
• Deal with an unconscious child or baby
• Control bleeding and manage shock
• Manage choking
• Incident reporting
• Treat burns and scalds
• Deal with asthma and hyperventilation
• Deal with head injuries, seizures and febrile convulsions
• Recognise and deal with fractures to upper and lower body
• Managing neck and spinal injuries,
• Deal with poisoning including anaphylactic shock
• Recognise and deal with a range of common injuries and illnesses until the arrival of the emergency services including: Foreign bodies, poisoning, electric shock, hypoglycaemia, sprains and strains, conjunctivitis, sickle cell anaemia, aches and pains, diarrhoea and vomiting, meningitis, chicken pox, measles, German measles, mumps.
All of our courses can be tailored to fit your business and individual needs. Our Paediatric First Aid Course is held at our bespoke training centre or at your premises.
Course Fee: £85.00 (+VAT)
Send Enquiries to: training@lebreton.co.uk