Professional Training Courses, Events, and Opportunities
Here you will find all the NBV and partner Training Courses events and opportunities across the East Midlands. If you are holding an event you think we should know about, please get in touch with us on 0844 887 2568 or let us know via our contact page.

The Big House Presents: EXPO
September 10, 2019 @ 11:00 am

-

8:00 pm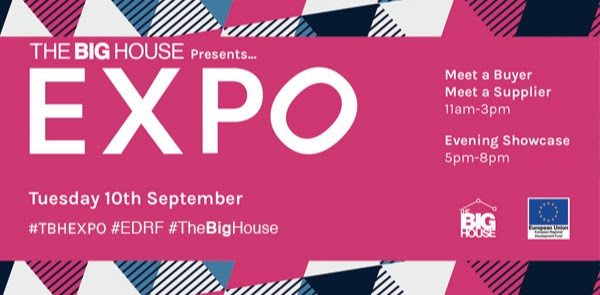 The Big House Presents: EXPO
Tuesday 10th September | Venue: St Mary's Church in the Lace Market | 11am – 3pm & 5pm – 8pm
Celebrate the success and potential of Nottinghamshire and Derbyshire's creative and digital businesses, meet new suppliers and customers and get an insight into the expert support that has been provided to entrepreneurs and SMEs by The Big House.
The EXPO will be in two parts:
Part 1 – Meet a Buyer, Meet a Supplier, Meet The Big House
11am – 3pm
Over lunch and into the afternoon will be a 'meet a buyer/meet a local supplier' event inviting larger and more established Nottinghamshire and Derbyshire businesses who would like to support start-up and early growth businesses, localise their supply chain and meet The Big House businesses.
We are looking for businesses who have been through our programme to exhibit and promote your goods and services.
If you have been part of The Big House and would like to book an exhibition table please download the form here, and return it to info@bighouse.org.uk.
Part 2 – Evening Showcase 
5pm – 8pm
In the early part of the evening we will showcase both the success of the businesses supported by The Big House and also the work of The Big House partners that has gone into making the programme a success.
From art and architecture to virtual reality and web design via music and motion graphics, EXPO will showcase the best of them.
To find out more and book your tickets, follow the link below:
Big House EXPO