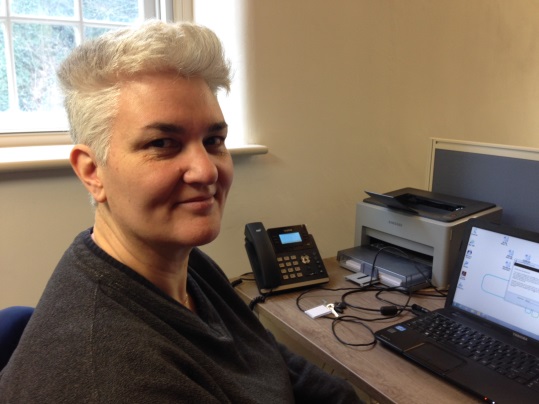 Filomena Rodriguez at Cromford Creative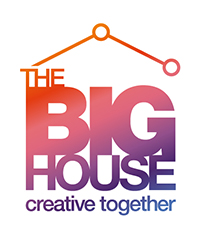 NBV's Business Advisors have been meeting many small Derbyshire based businesses this month, thanks to two separate business initiatives currently underway in the area.
NBV's Creative Business Coach Filomena Rodriguez is now based at Cromford Creative providing support to Creative and Digital industries in Derbyshire as part of the Big House Programme.
The Big House partners include The Creative Quarter company, Derby QUAD, Derby Theatre, NBV Enterprise Solutions Ltd, New Art Exchange, Nottingham City Council's Growth Hub, Nottingham Trent University, The Hive – Nottingham Trent University's business incubator and the University of Derby.
The support provided by NBV through the Big House programme is part funded by the European Regional Development Fund and has two distinct strands depending on the needs of the business and the type of support required –
Business Support
This will be tailored to the needs of the business or individual and ranges from helping an individual to become enterprise ready and start their own business, to supporting existing businesses to grow, take on more staff and increase their market share.
Think your business could benefit? Register your interest today https://nbv.co.uk/register/
Financial Support
A grant of between £1,000.00 and £2,500.00 is available for new or existing businesses to purchase equipment or specialist consultancy services. The grant will cover 25% of the total project cost, up to a maximum of £2,500.  The grant is available to existing and new start businesses within the CDI sector in the D2N2 area.
For further details or to submit an expression of interest visit: https://nbv.co.uk/grow-creative-digital-business-big-house/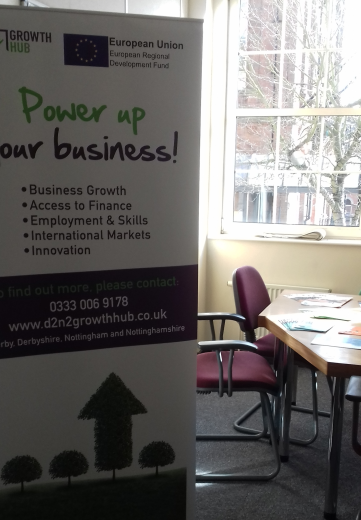 All set for businesses diagnostics at Ripley Town Hall!
FREE Business Diagnostic Sessions Prove a Hit with Derbyshire Businesses!
D2 Business Advisory Service
Julie Nicholson D2 Growth Hub Business Advisor is delivering growth support to Derbyshire businesses based outside of Derby City.  This project is part funded by ERDF and Derbyshire County Council and delivered by NBV.
The initial part of this service is a FREE diagnostic where Julie will:
Look at where your business is now and where you want it to be
Identify the areas where your business would benefit from additional help and support
Help you find the assistance you need in order to achieve your goals
As part of this initiative Julie recently held a very successful Business Diagnostic Surgery at Ripley Town Hall which was facilitated by Amber Valley Borough Council.  The free business diagnostic sessions were a hit with local businesses and there are plans to hold further surgeries in the near future. If your business is based in Derbyshire and you are interested in attending one of these sessions, register your interest here or keep your eye out on our events diary for forthcoming dates.